Over the past few months, our JustCloud development team has been working on a brand new Mac
online storage
desktop application. The goal was to take the control panel to the next level, enhancing each and every aspect of its functions and abilities such as speed and user-friendliness, while continuing to provide the plethora of features our customers have come to expect.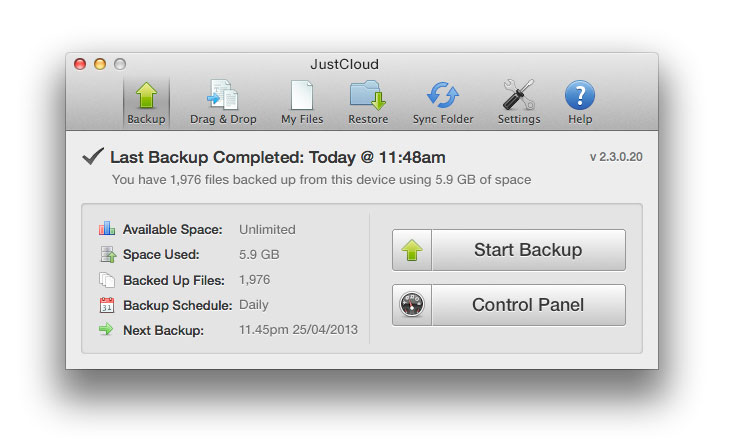 Not just an improvement on its predecessor, this new version also has a few extra features built into its interface. One we know many of our customers will find highly practical—due to the masses of time it can save—is the all new RESUMABLE UPLOADS feature.
Prior to its inclusion, if a customer was halfway through uploading a large file to their online storage account and they lost their internet connection, the upload process for that file would have to be started again from the very beginning once reconnected. But this can be an inconvenience—especially if the file was particularly large, like say a wedding video.
This is an issue of the past thanks to the new Resumable Uploads feature, however. Because now, when you re-establish your internet connection, the file will continue uploading from the latest point. So, if you'd previously uploaded 50%, this is where it will continue uploading from. (This is because this intuitive feature remembers!)
Another feature some customers may take a liking to is the all new LANGUAGE SELECTOR, which...well, you've guessed it! If you'd like to view the desktop application in a range of other languages besides American and British English, such as French, German, Spanish and Italian, it just takes a few clicks.
To experience this powerful new update, our customers don't need to do anything extra. If you've been with us a while, the update will take place automatically; new subscribers will also receive the new version when they setup their free
online storage
account.
Simple!